Award-Winning International Educator | Creativity Recovery Specialist | Humor Consultant
What clients have to say
"Vicki is the most positive person I have ever known. She brought our conferences literally to their feet and got them singing and doing sign language. I couldn't believe it! She is the heart and soul of AISA." —Miffie Greer, Association of International Schools of Africa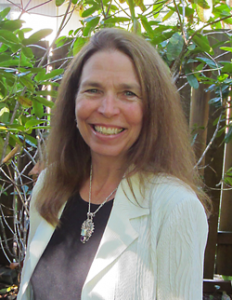 "I have never witnessed anyone so full of belly-laughter wisdom along with deeply-illuminating truth of our shared stories. Vicki shines the light on our common humanity like no one else on the planet. Don't miss any opportunity you can to experience this amazingly talented and brilliant soul —-she will change the way you see!" —Marcia Jaffe, Founder/Chair of the Bali Institute for Global Renewal
"Vicki's messages of self confidence and tolerance took the group by storm and in no time she had the crowd participating with enthusiasm. The reviews from the event were wonderful and Vicki played a huge part in the day's success. If you are looking for someone to motivate, inspire and entertain then I certainly would recommend Vicki Hannah Lein as your next keynote speaker."
—Jan Hiatt, Women's Health Pavilion,
"Vicki is truly one of a kind. She has enlivened and enthused conferences of international educators for years. I first met her in AISA and subsequently brought her to conferences in Rio and Quito. Her enthusiasm and overcoming of personal obstacles is truly heroic." —Paul Poore, Directer AASSA, Association of American Schools in South America
"Vicki's sense of humor is attached to life and her songs are relevant. You come away from Vicki's presentations with a good feeling and thoughts she shares keep popping into your mind for weeks afterward. A very good use of training time." —Twyla School, VISTA Volunteer for Start Making A Reader Today (SMART)
---
Find the Funny Faster with Vicki Hannah Lein, MS Counseling
Award-winning international educator, Vicki Hannah Lein, MS Counseling, brings her 30 years of experience as a teacher, trainer, therapist, consultant, and international speaker to serve your group.
Using humor, original songs, interactive activities, Vicki will customize her talk to deliver your message in a way your members will find unforgettable.
Content-rich yet superbly entertaining, Vicki's keynotes will get your gathering off to a rousing start or customize songs and sketches to bring your event to an unforgettable close.
A Sample of Topics
From Frustration to Funny in 10 Seconds Flat: 3 Steps that Work (Every Time You Actually Do Them)
Overcome any obstacle with humor and grit. Practice laughing now because it is lighter than you think.
Coping with Difficult People Without Becoming One of Them.
Discovering the Beauty in Your Blemishes. "Taking Yourself with You Wherever You Go.
Daring to Live Authentically Ever After. "Returning to Your Natural Creative State.
What Ever the Mess – Learn How to Find Your Best.
Weight Loss for Yummies
Partial List of Clients
Global Leadership
International Thought Leaders, gathered by the Bali Institute for Global Renewal
Bali Institute for Global Renewal
Champhuan College, Ubud, Bali, Indonesia
Supplying Outrageously Alive Education
"  International Community Educators Association
"  International Reading Association
"  Presenter for Staff Development for Educators
"  European Council of International Schools, Featured Speaker
"  Association of International Schools of Africa,
"  Association of American Schools of South America
"  Central European International School Association
"  Oregon Department of Education
"  Adjunct faculty Portland State University
"  Public and private schools all over the United States, Europe, the Middle East, Africa, South America,Central America, India, and Asia
As the Singing Counselor
" American School Counselors Association "
Oregon School Counselors Association "
Oregon Counseling Association
Helping Professions
" Oregon Occupational Therapy Association
" Milestones Drug and Alcohol Treatment Center "
Seaside Wellness Conference
" Head Start
" Oregon Commission for the Blind
" Illinois School for the Blind
" Michigan Association for Students with Disabilities
Boldness in Business
" Hewlett Packard
" Oregon Association of Credit Union Employees "
Angel Investor Conference
Contact Vicki Hannah Lein
541.286.5556

www.findthefunnyfaster.com
Twitter: twitter.com/vickihannahlein
Facebook: facebook.com/Outrageousvisions and
 facebook.com/stepintoyourgreatness
Linkedin: linkedin.com/pub/vicki-hannah-lein/6/152/757
Amazon Author Page: amazon.com/Vicki- Hannah-Lein/e/B00FCCSFMG/ref=sr_ntt_srch_ lnk_4?qid=1381953631&sr=8-4
Watch the Funny, Blind, Inspirational Speaker/Singer/ Songwriter/Coach in Action! HERE