Vicki Hannah Lein
The Singing Counselor, Author and Alternative Education Specialist
Vicki Hannah Lein, M.S. Counseling, is an award-winning teacher, counselor, international motivational speaker, and educational consultant. Having worked at the school, district, and state level, Vicki has gained a unique perspective on what gets students, parents, and teachers excited about school.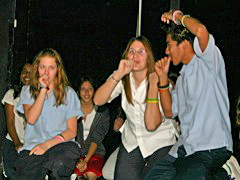 She is a positive catalyst who knows how to enliven any curriculum or character program, making it fun and effective. Her approach is based on solid brain research and is given texture and meaning by the thousands of ideas she has collected from the teachers she has worked with over the last thirty years.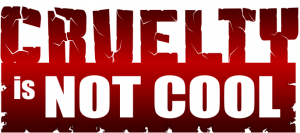 "Vicki is truly one of a kind. She has enlivened and enthused conferences of international educators for years. I first met her at AISA and subsequently brought her to conferences in Rio and Quito. Her enthusiasm and overcoming of personal obstacles is truly heroic." ~ Paul Poore, Directer AASSA, Association of American Schools in South America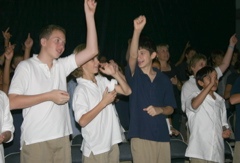 "I just wanted to tell you what a great job you did Friday. Both the classroom and the graduation messages were wonderful. You are funny, relevant, instructional and motivational. We all benefited from your presence here. I look forward to working with you again soon.,

Linda Freeman, Director of Admissions -Sacramento

"Our staff is not generally open and receptive. I can't believe how involved you got them. What a great way to start the year! Would you come back and do all of our inservice?" ~Carlen Stamin, Elementary School principal

Sample Topics
The Boy-Friendly Classroom
Getting All Students to Love Writing
Creating Environments that Bring Out the Best in Everyone
Discipline with the Brain in Mind
Assemblies, Parent Workshops, and Student Leadership Retreats

are also available
Vicki is AWESOME! I've had the privilege of benefiting from her wisdom for years, both as a friend, and as a musical colleague. She is wonderful at getting to the core of things with kindness and laser-like precision, and at helping people look at the stories they tell themselves as they work on creating more intentional lives!!
---
Awards
Distinguished Oregon Educator Award
Oregon Counseling Association Promising Practices Award
Oregon Elementary School Principals Achievement Award
"Vicki's sense of humor is attached to life and her songs are relevant. You come away from Vicki's presentations with a good feeling and thoughts she shares keep popping into your mind for weeks afterward. A very good use of training time." ~Twila Schell, VISTA Volunteer for Start Making A Reader Today (SMART)