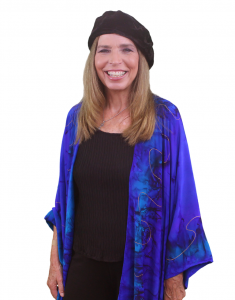 Vicki Hannah Lein, MS Counseling
Conference Presenter and Keynoter
Award-winning Distinguished Educator
International Educational Consultant
Drug and Alcohol Therapist
Creativity Recovery Specialist

Vicki has presented at:

International conferences

in North America, Central America, South America, Africa, the Middle East, Europe, India, Singapore, and Indonesia and

State and National conferences.

"Vicki's music feeds the cravings I have for love, laughter and light. Her music is a smorgasbord of beauty, peace and outrageous silliness that fills my soul and tickles my funny bone. She is a soulful alchemist–laughter and soul become one inside her beautiful voice. Vicki feeds my heart whenever I hear her sing. She keeps me nourished, keeps me well, keeps a smile on my face, and brightens my day …."  ~ Francie O'Shea, www.teamcrown.net
Brief Summary of Education and Experience
Brief Summary of Education and Experience
BA English
High school teacher and speech coach
Drug and alcohol counselor
Employee Assistance Counselor.
MS Counselling, taught writing at Oregon State University to help finance my degree.
Elementary school counselor. Wrote songs and presented assemblies to teach hope and life skills.
Won some awards, including Distinguished Oregon Educator.
Presented nationally with Seminars for Educational Excellence and Staff Development for Educators.
Presented internationally to schools on five continents. (Penguins do not seem to be interested in what I have to offer. Go figure.)
Present: I am performing musical keynotes, online workshops, group training, and private coaching.
The Blind Spot Remover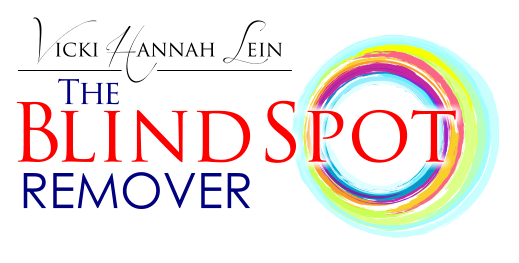 After being a teacher and counselor for decades, I can't help myself.  Every song I write and every presentation has some therapeutic intent.  I call my songs Thera-tunes because they all have some therapeutic, often light-hearted, message.
My husband bought me a button that says, "Must you be so relentlessly uplifting?" The answer is: Yes, I must. I must.
I am legally blind. This means I am a professional. When I got my License to cane, I got a handicap parking permit, which makes me very popular with all the people who drive me, not so popular with people circling the streets for an empty parking spot. Along with the greatest challenges of my life, blindness gave me the greatest gifts – patience, gratitude and the ability to find the funny in any situation.
Any situation, you may ask? Yes, I find it funny either immediately or in time. My mother dying was not the most comic event of my life, of course, but when my husband Murray lay on her bed, holding her hand and said, "Shirley, you will always be in my heart." And when she answered, a bit querulously, "I'll always be in your yard?", we all laughed, including my dying mother.
The reason angels are able to fly, they say, is because they take themselves so lightly. My intention is to embrace all that life has to offer, the grand sunsets as well as the flight delays and the death of beloved friends, with grace, gratitude, and humility.
I want to be present in the moment as long as I am present on this planet.  I want to enjoy and listen and cry and laugh and ponder and wonder, and be ready to let go of any cherished belief.  I know I have blind spots, as we all do, and I am always ready to find a new one, shine a loving light on it, and then mine the gold that has been hidden there.
Helping people shine a loving light on their blind spots and set themselves free is a delicious way to live.
If a blind, AARP member can create this art, you can follow your bliss as well.
A Brief Personal History
The accomplishment that I'm most proud of is breaking the cycle of addiction in my family. Having been born into a family with addiction on both sides and no one else in recovery, this is no small accomplishment. My children have their challenges as all humans do, but they aren't addicts or married to addicts. They are loving and loved, socially responsible, and hardworking successful professionals.
My second proudest achievement is that I have a Master's degree in counseling. My mother and sister both dropped out of high school. I made a vow when I was ten that I would not recreate my family, and that included getting an education so I could support myself. I never wanted to feel that I had no choice except to stay with a man who put me in the hospital and slept with other women. That vow has served me well. I never even considered dropping out of college.
This is my third biggest achievement. I grew up anxious, afraid of conflict, with a very small idea of what was possible for me. Never could I have imagined being paid to travel all over the world to train and inspire teachers when I was twenty, even though I had miraculously gotten myself to Germany for a year of college abroad.
Never could I have imagined that an internationally known guitarist like Freebo, who played bass with Bonnie Raitt, would take me seriously as a singer, songwriter, and musician. Never.
As I shine like a loving light on more of my blind spots, my world opens and unfurls magically. I am meeting more and more fabulous humans, getting more opportunities to share my gifts with the world, and make the world a little bit better place because I have lived in it.

Creativity Recovery Specialist
"I am legally blind and I wanted to find a way to express myself artistically with my vision as it is. I found it! Fabric, glue, and bling give me the permission to amuse myself without fear of anyone's judgement. Trusting joy has helped me free myself from inner restrictions I was unaware of. Creating this art is the purist thing I do or have ever done. If I can do it, so can you." ~ Vicki
---
You don't have to go blind to learn how to find the funny faster, but it helps.
When my mother was 40 she went blind from a rare genetic disease. She was misdiagnosed, so the rest of her family was told it was not genetic and we had nothing to worry about. This turned out not to be true. When I was 37 a blood vessel burst in my left eye, and I knew I had my mother's eye disease. Shortly thereafter, I lost central vision in my left eye. In 1994 by loss of central vision in my right eye, I became legally blind.
At the time I lost my vision, I was going through a divorce, and my job as a counselor for a school district was disappearing underneath me. I was terrified. I slept with a teddy bear. I was quite serious about sleeping with my teddy bear. Plugging a cord into an electrical outlet was so difficult for me that I would sometimes break into sobs. If I couldn't plug in a toaster, I thought to myself, how was I going to handle the rest of my life?
This adventure of blindness has been an amazing gift. I have been forced to find the funny faster. This takes humor and grit, and plenty of it. If I can do it, you can do it too.